V V C Watercolor Art Show!
Wednesday, September 14, 2022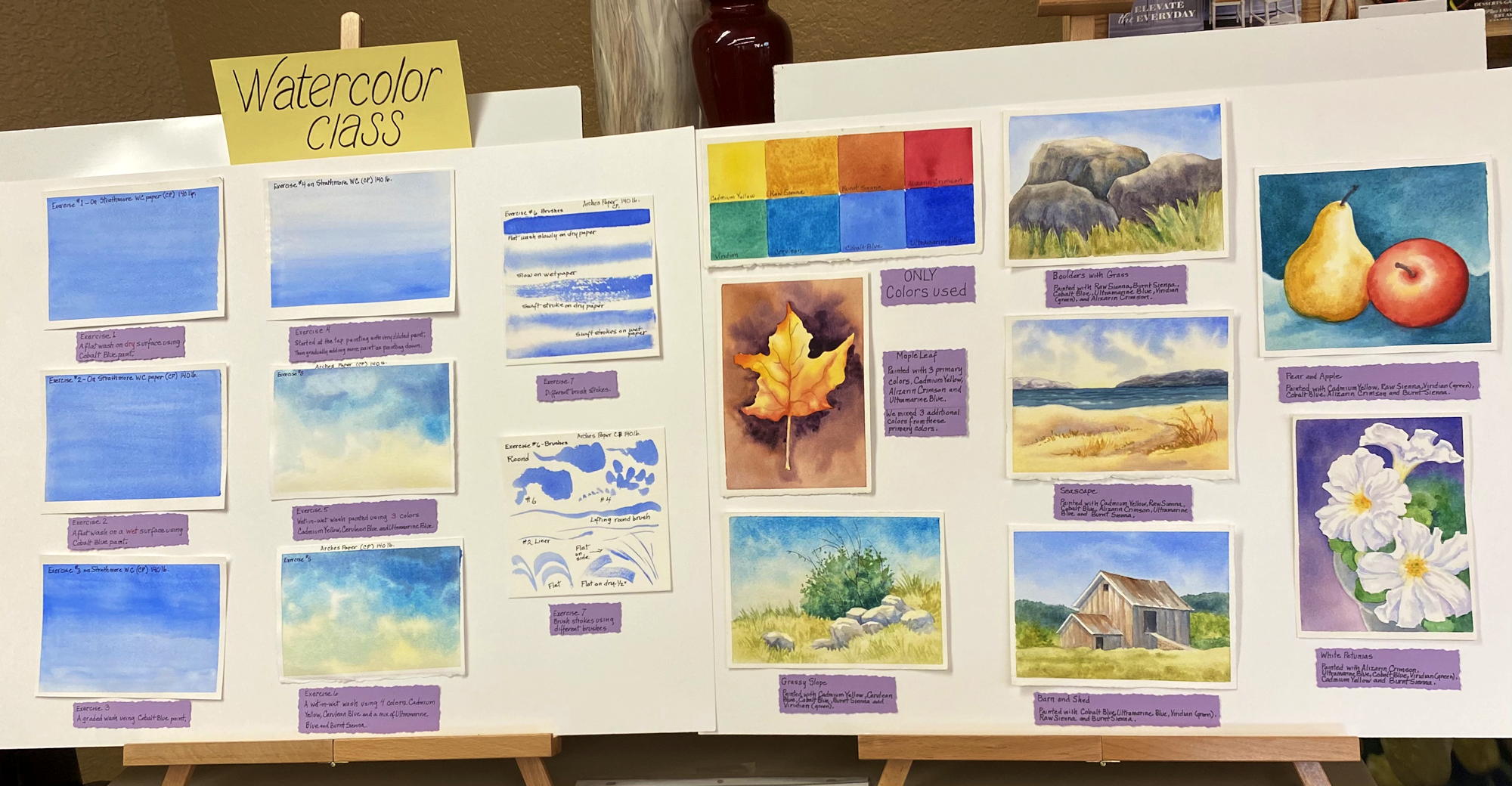 Last fall, a wonderful watercolor artist who is a member of Valley View Cooperative, offered to teach watercolor to anyone interested. She began teaching by showing the basic ways to begin a painting: sky—blue with clouds, dark clouds, sunset, sunrise; land, bushes, trees, rocks; fruit; flowers; snowman; etc. Once the basic lessons were completed, students were encouraged to paint something of their own idea.
This past Friday these artists hosted an art show in our library. The art displayed was beautiful! The teacher is going to continue guiding these artists with any future paintings.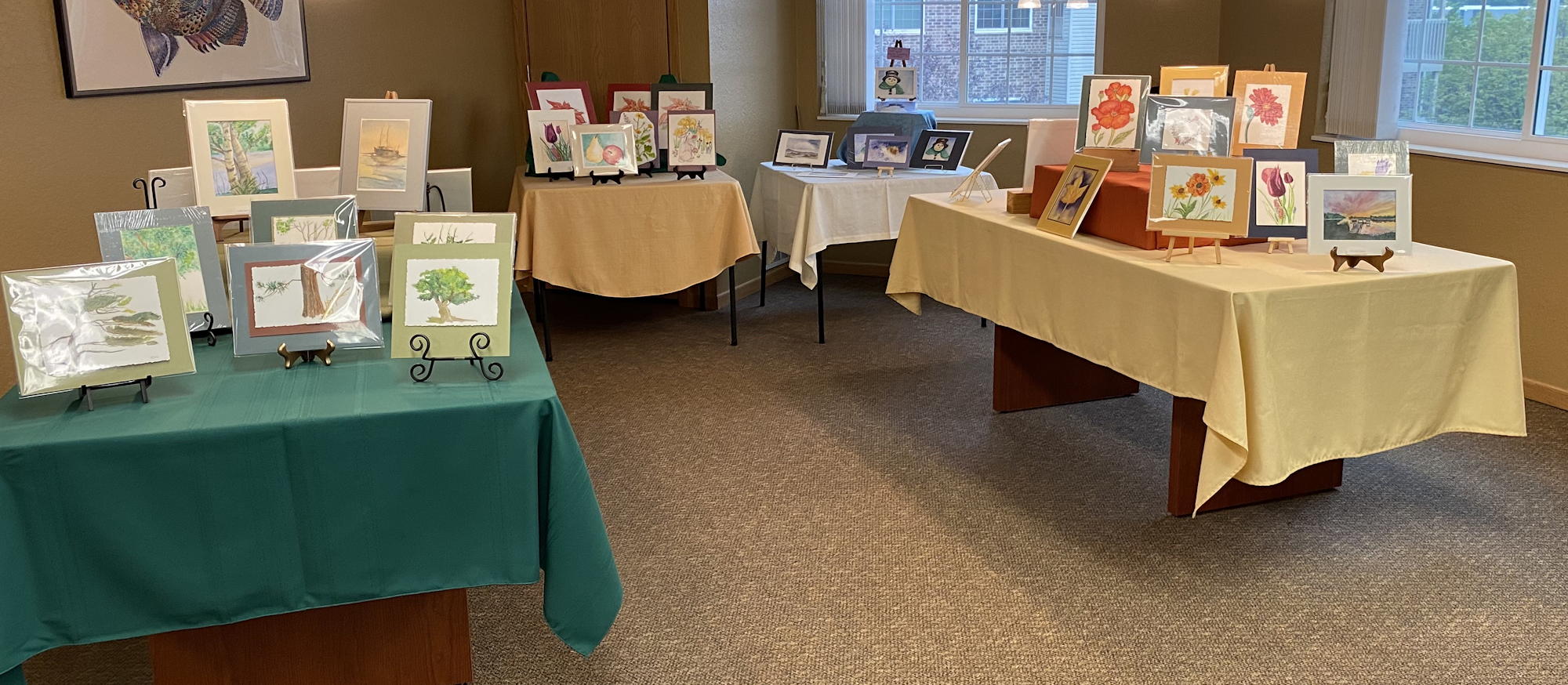 To view additional examples of these amazing watercolor paintings, click here and enjoy!