Monday, October 31, 2022
Recently the treasured residents who are ninety years or older in our building were honored at the annual Forever Young party. Here are the lovely folks that are currently in the group.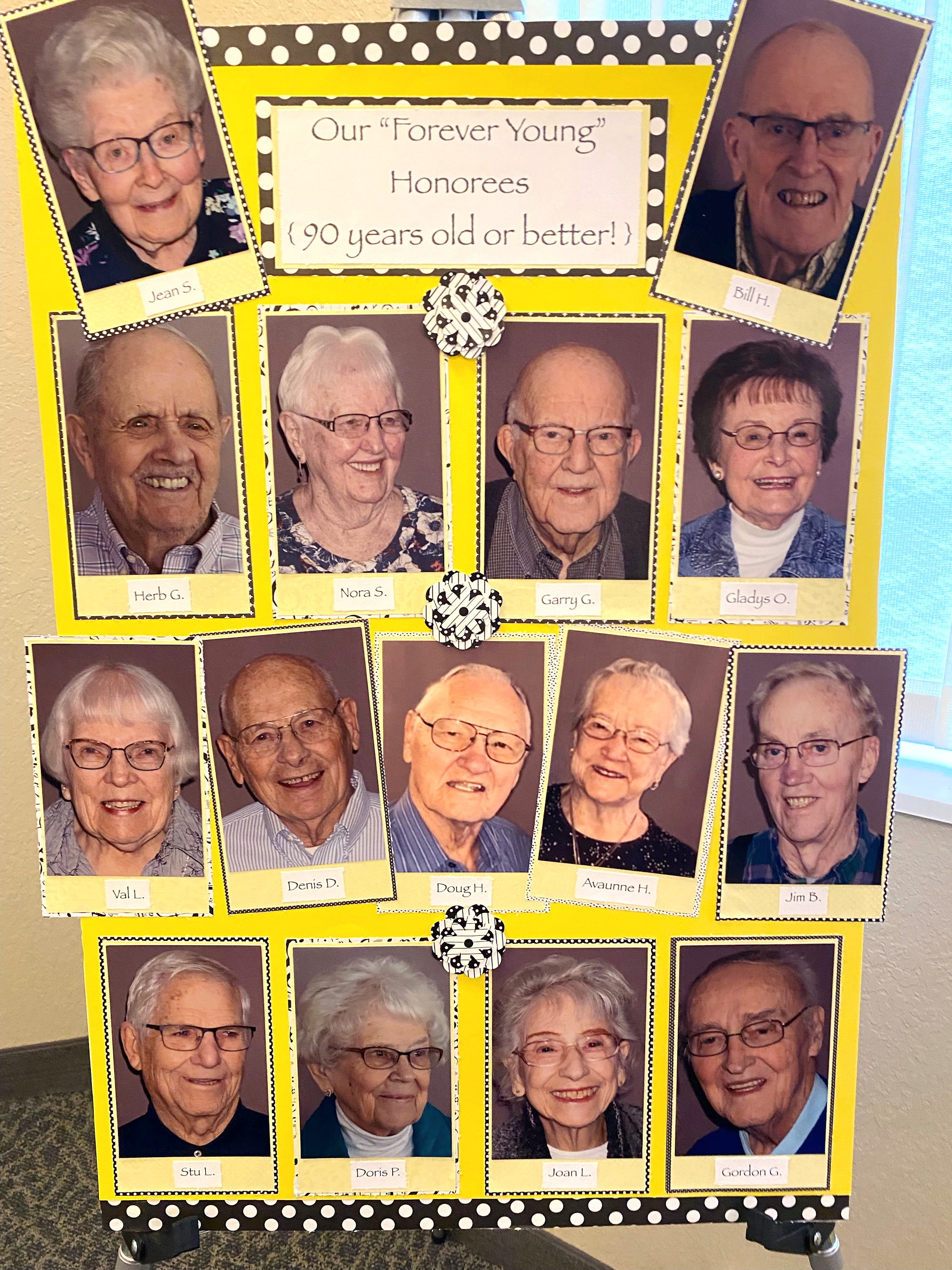 We are blessed to have fifteen members in this age range—one of whom is going to turn one hundred and one next month! A little program was the first order of business.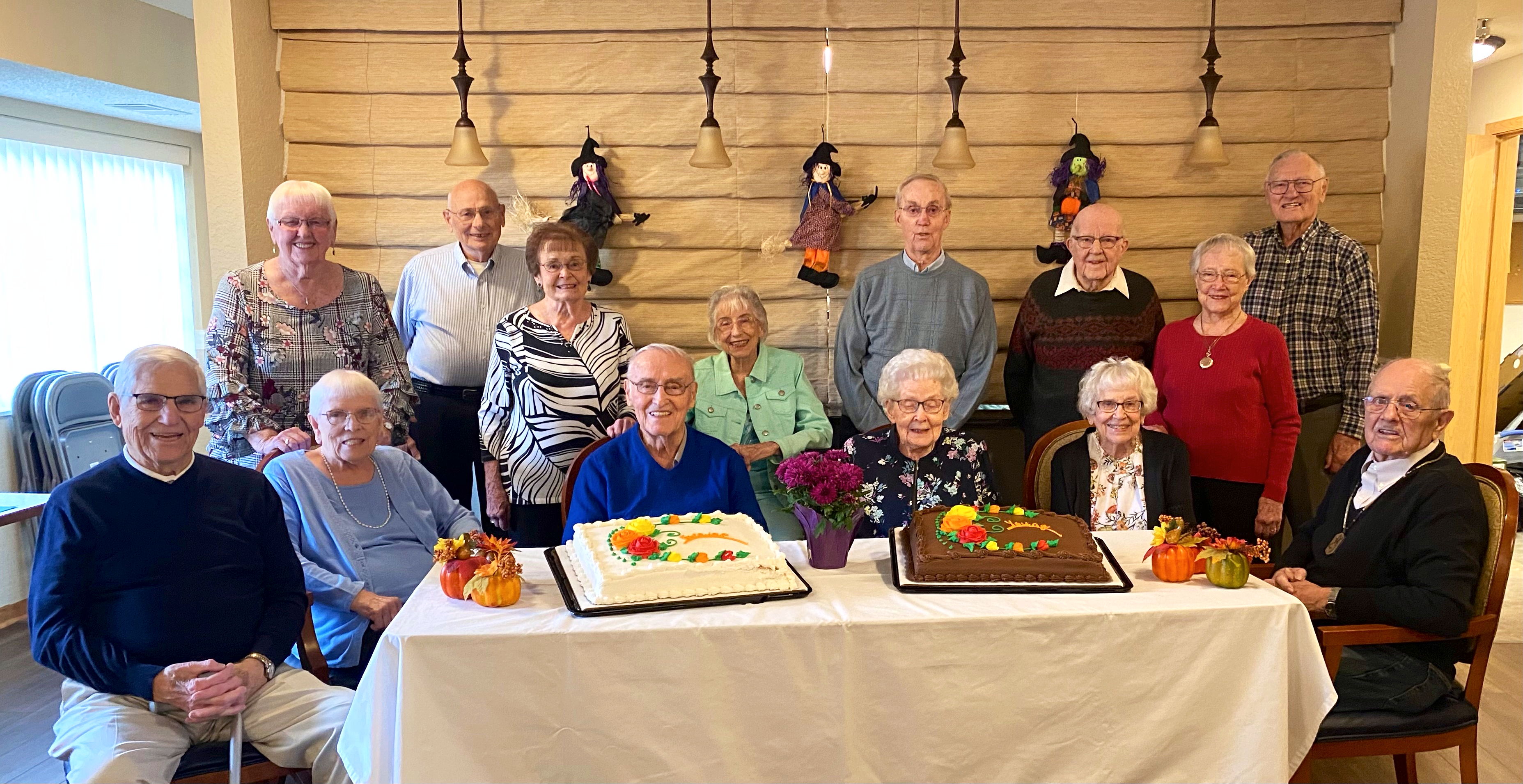 This was followed by each of the honorees telling a little story from their childhood. This was delightful—including a tale of being butted by a sheep to lighting what was thought to be firecrackers only to find out it was the starter for TNT!
Refreshments of cake and ice cream were served. This is a special event enjoyed by all.

And a fine celebration it was!