Monday, March 1, 2021
It was nearly two weeks ago that we received our second COVID-19 vaccine and it may not be too much longer before we can begin to have some activities—of course with safety steps. That, and with longer daylight hours and spring in the near future, members are thinking about what they will plant in the garden and what flowers they will put on their balcony. We are hopeful!

A big update is happening in our building. The dry sprinkler system in our attic is being updated and this will ensure our building is protected in the event of a fire. This is a four to six week project. Workers have been progressing at a good pace and may finish in the four week period.
This photo of the Eden Room shows the staging area for the pipes and other supplies.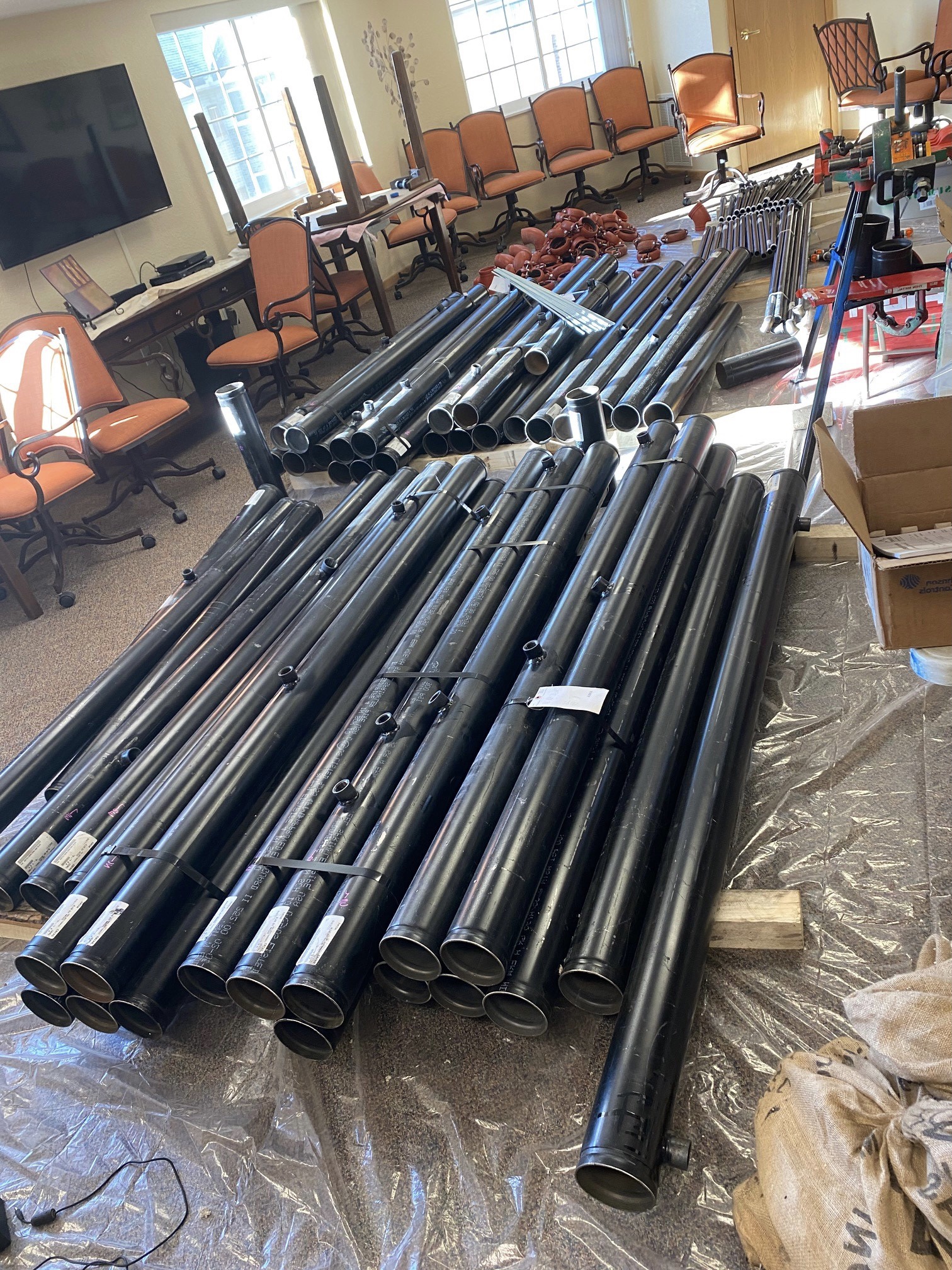 ---

Photo of our attic (below) and one of the workers replacing the pipes of the dry sprinkler system