The "C" word is for Christmas and Hope!
Friday, December 11, 2020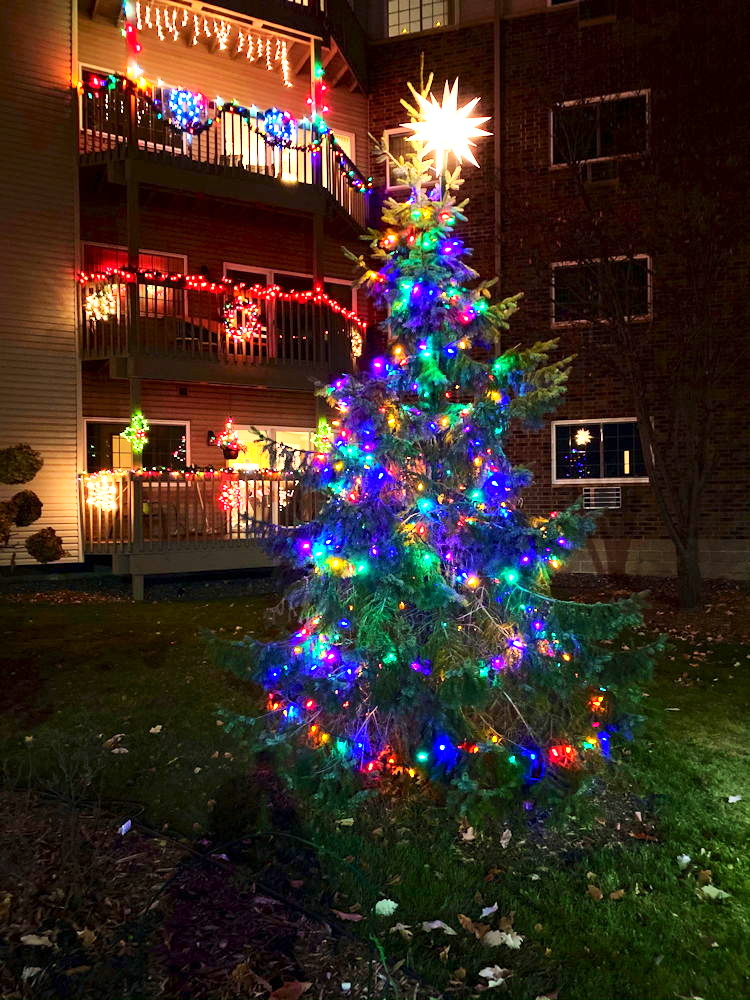 Times are dark right now and many people around the world are struggling, but most residents at Valley View have chosen to rise above that and have decorated their homes and their balconies.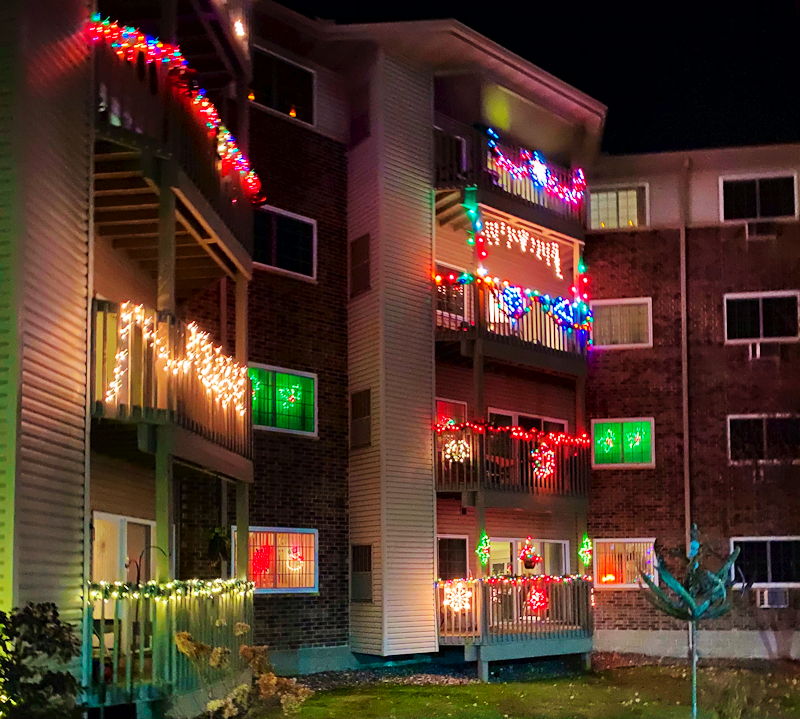 The lights are so pretty and cheerful. Sightseers have been noticed driving through the parking lot just to get a closer look.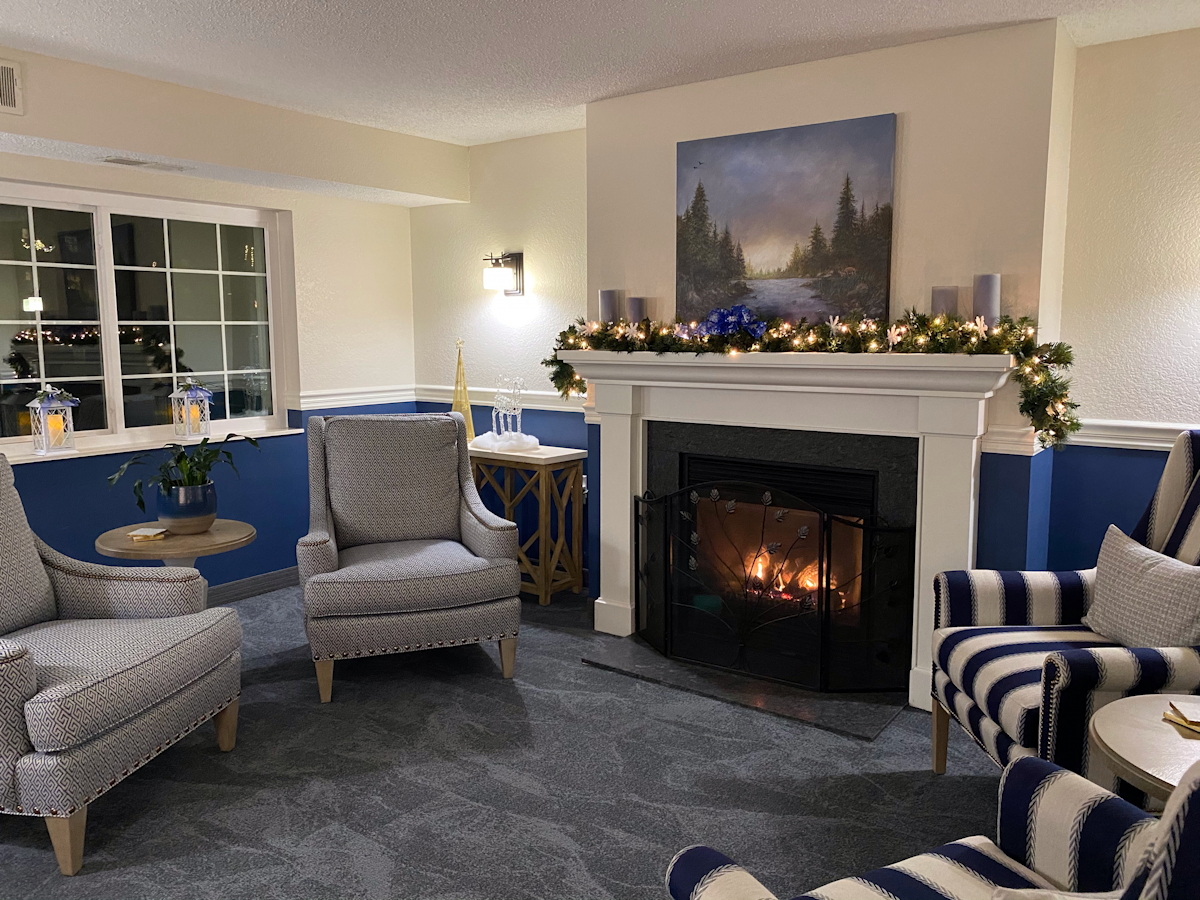 Even our public areas inside our building are adorned. There is a big, lighted tree on all floors, and residents have placed various ornaments outside their doorways. It's very festive.