Valley View Senior Co-op Christmas Dinner
Monday, December 20, 2021
The Christmas dinner at Valley View Cooperative was hosted by the third floor this year. Prior to the dinner, the Hospitality Committee hosted a "Thank You" to give recognition to the Board members for their big contributions throughout the year in making our cooperative a wonderful place to live.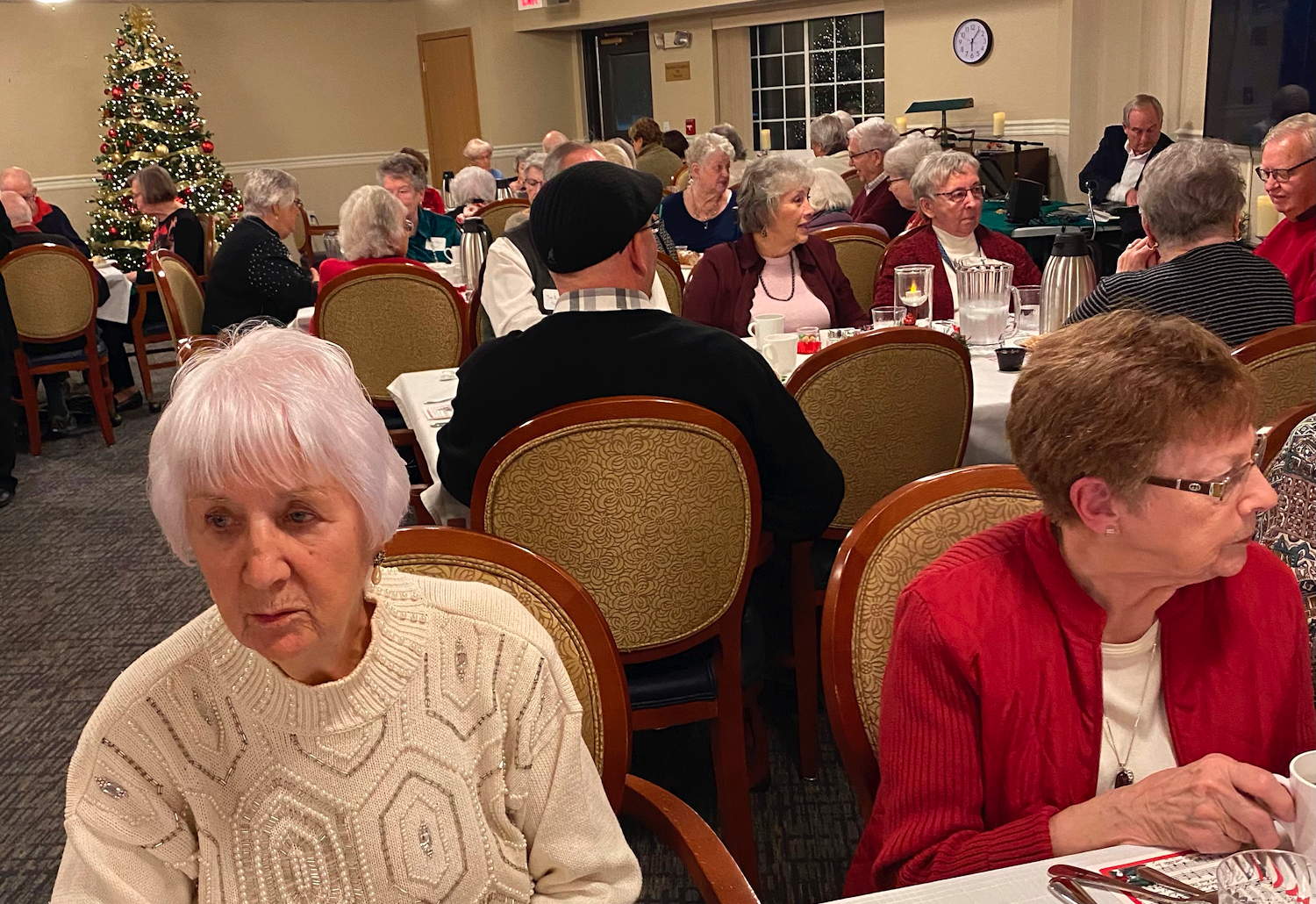 Mike Henry (seen to the right of the clock, wearing a black sports coat and white shirt) was our guest entertainer. He has created a one hour program of popular Christmas recordings from the 40s 50s and 60s. Mike worked about 160 hours to compile this wonderful program, purchasing record albums, searching the history of the recording artists, and how long the particular recording remained popular. He played little clips from each song and many in the audience sang along. It was fun to learn that Brenda Lee recorded "Rockin' Around the Christmas Tree" when she was merely 13 years old! Last year that song hit number two on the best 100 hits of the year.

Everyone seemed to have a wonderful time and we thank the third-floor residents for providing a wonderful evening.


We enjoyed a delicious catered meal of Swedish meatballs, mashed potatoes, carrots, plus julekage and lefse. For dessert we were treated to New York cheesecake with cherries.